Focusing-645-screen-LX-PENTAX-MX-screens-67II-Focussing

(Updated 01. 03. 2019)

The internet has its good sides/sites, it is a fine medium, but on the other hand,
with each "forum" it also helps to spread all these little "stories" from people
who don't know enough about what they are talking;
so about the LX-screens used in the MX.
The only thing that really fits together between these bodies are the
outer dimensions of their screens.
Both cameras have a total different finder system that demands a
total different screen, and they have got it !!
Put a SA-26 (LX-screen especially designed for long tele-lenses) in the LX
with a 4/200 and it will help you (a bit) against dark corners in the viewfinder.
Now put it in the MX. Shock!! Where is the light!? Only a spot in the middle,
the rest is deep darkness.
Now a SA-21 (for general photography) and a SA-1(same MX-type)
both in MX-bodies
(for example with 4/100 macro lenses).
Compared with a SA-1 the SA21 might be that "famous-forum-1/3-f-stop" brighter,
but the grain is horribly precise to see, whereas in the MX with its own screen
the grain does not jump in your eye so sharp, black and brutal, that with wideangle-
lenses it even covers the fine structures in your picture.
And don't let's forget, that we sometimes have more darkness in the corners
when using LX-screens.
We don't need more examples, we don't need normal LX-screens, and we don't
need (sorry, if you have already bought one) LX-2000-screens.
I'm sure type 60 is better than the old 20, because that never was so good,
whereas other brands (Minolta, Hasselblad, Leica,...) already had
high-tech-inventions in their viewfinders many years ago.
But with the finer grain the MX-user would also get an
under-exposure of nearly 1,5 EV.
And to make confusion perfect, nearly every single type of LX-screen will give us
an un-expected metering result, no matter whether it's an old or new type:
SE60=1,5EV / SE20=1,5EV / SA26=1,5EV / SA21=0,5EV . . .
Nobody who has really tested 5 or more LX-screens in a MX,
will continue to talk about the
"small amount of under-exposure you can ignore".
Which MX-User will really be delighted, to adjust his exposure metering
whenever he has changed the screen?
As I mentioned above, both cameras have total different viewfinder systems.
Look through a MX and a LX with a standard lens. One could think there is a short
tele on the MX! Why? Because the MX has a much greater finder-magnification!!
The next big difference you know very well: Little MX has a very small prism-glass!!
Third: Different optical distances from eye to viewer-image!!
Now, who could await, that under these circumstances LX-screens would work
properly ( or even better !!! ) in a MX, whose findersystem demands
total different fresnell-lines on the screens.
What we need (and I'm glad to have it) is a screen of new technology,
that is made for a camera very similar to the MX (no, it's not the OM-1),
with exact the same focus distance.
Do we want it much brighter? Letting pass much more light?
No!
So nobody has to throw his MX-screens away
(after all we've found them working even better than those LX-ones).
The new high-tech-screen has to bring a bitmore light in the corners of our
MX-viewfinder, and we want a finegrain, that is nearly unremarkable.
The result is that bright and clear "panorama"-image, that many
MX-fans are longing for from the first day on.
That's the Hitecscreen.
The only problem to solve, is to fit it into the MX screen-frame,
because of its larger area.
I will do this risky cutting work for you professionally, and of course leave
a little "tongue" to grip the screen with the tweezers of the MX or LX screen-case
(if you don't have these tweezers, I will send you one I made by myself).
Naturally it is good "old" japanese technology and not one of those
american wonder-screens, that were sold from different USA-companies
for huge amounts of money, until finally the growing communication in the web
brought together all those, who had bought one and made bad experiences.




Focusing Screens = PENTAX = Screen Focussing
HITEC
- Screens for MX
Japanese technology - specially structured surface

NO
Grain + BRIGHT Corners
Hitec S Matte field+split-image spot+microprism collar NEW

Hitec M Matte field only NEW

Hitec G Matte field+grid (cross hairs) NEW

Hitec P Matte field+microprism spot NEW



Original Pentax MX focusing screens
MX SC-1 Matte field + split-image + microprism collar NEW + Case

MX SB-1 Matte field + split-image spot NEW + Case

MX SG Matte field + grid (cross hairs) NEW + Case

MX SD-11 Clear field + central cross hairs USED (Mini-scratch at the top)

MX SD-1 Matte field + clear spot + central cross hairs USED (Mini-scratch at the top)
Table of MX Focusing Screens (click)


Original Pentax LX focusing screens
LX SA-26 Matte field + microprism spot NEW + Case for long slow teles

LX SE-20 Matte field only NEW + Case

LX SD-11 Clear field + central cross hairs USED (Mini-scratch at the top)
Table of LX Focusing Screens Part 1 (click)

Table of LX Focusing Screens Part 2 (click)



645 UA-21 Matte field + microprism spot NEW + Case

645 UC-21 Matte field + split-image spot + microprism collar NEW + Case
Table of 645 Focusing Screens (click)



6x7/67 Matte field + grid + microprism spot NEW + Case
Table of 6x7/67 Focusing Screens (click)



67II (BA 61) Matte field + microprism spot NEW + Case
Table of 67II Focusing Screens (click)




------------------------------------------------------------------------------------------------------------------
Viktor Hälke, Nelkenweg 2, 44869 Bochum
Tel.: 02327-77633
email: kameradoktor@t-online.de
---------------------------------------------------------------------------------------------

FUJI GX 680 I / II / III
Battery Charger * AC/DC-Adaptor Fuji GX 680 I / II Battery pack * Battery holder
NEWFuji GX 680 Bodies Lenses Accessories Fuji GX 680 III USED
GX (M) Fujinon * Fuji GX 680 I / II / III * Zubehoer
Netzteil * Akkubox * Fuji GX 680 I / II * AkkuPack * Ladegerät
6x7 PENTAX * Info * Bild+Text aus Original-Prospekten * PENTAX 67
67 Mittelformat PENTAX gebraucht 6x7
2. Hand lens / SMC PENTAX-A / - M / - K / used lenses
67 OBJEKTIV - compact - LISTE 6x7
67 GEHÄUSE - compact - LISTE 6x7
2. hand used PENTAX 67 / 6x7 medium format
Gegenlichtblenden Pentax 6x7 Steulichtblenden smc 67 Sonnenblenden
Gebrauchte K-Bajonett-Kameras PENTAX SMC-Objektive gebraucht
!!! Einstellscheiben !!! MX !!! Mattscheibe !!! LX !!! Sucherscheiben !!!
Fuji GX 680 Fujinone und Zubehoer
Original Nikon Ersatzteile für Nikkor-Objektive
Brandnew Original Nikon Spare Parts for Nikkor Lenses
Glaspilz Linsenpilz Staub Öl !!! Reparatur OBJEKTIV Reinigung !!! Linsen Blenden-Lamellen
Pentax SMC Objektiv MX Kamera LX Reparatur K2 Reinigung ME Spotmatic M42 Takumar
55mm 1,2 Das Märchen vom T O M I O K A 1,2/55 mm
60ct-1 * 60ct-2 * 60ct-4 * hammerhead METZ flashgun * 60ct1 * 60ct2 * 60ct4
New + used kits and accessories ! New Dryfit 6038 + NiCd 6039 battery
60 ct-1 * 60 ct-2 * 60 ct-4 * Stabblitz METZ Mecablitz * 60 ct1 * 60 ct2 * 60 ct4
Neue + gebrauchte Sets und Zubehör ! Neu Dryfit 6038 + NiCd 6039 Akku
E-Gitarre Baß Saz Röhren-Verstärker Amp Reparatur Umbau Einstellen Bundieren Gitarre Pickup
Mannborg-Saugwind-Harmonium Nr. 5747 von 1898


Bonsai-Portraits und asiatische Landschaften.
Kuenstler-Illustrationen vom Schalen-Bonsai und Bilder von Wasserlandschaften.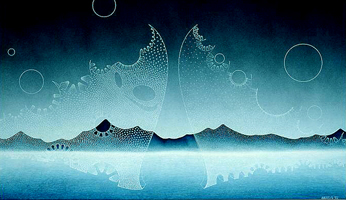 Abstrakte Malerei Schwarz-Weiß-Grafik Aquarell - Pastell - Farbstift - Malerei - Zeichnung



Wasser-Felsen-Baum.
Wasser-Landschaften mit fantastischen Bäumen in Aquarell, Pastell + Farbstift
Kinderbuch-Illustration Kinderbuchillustrationen